Biography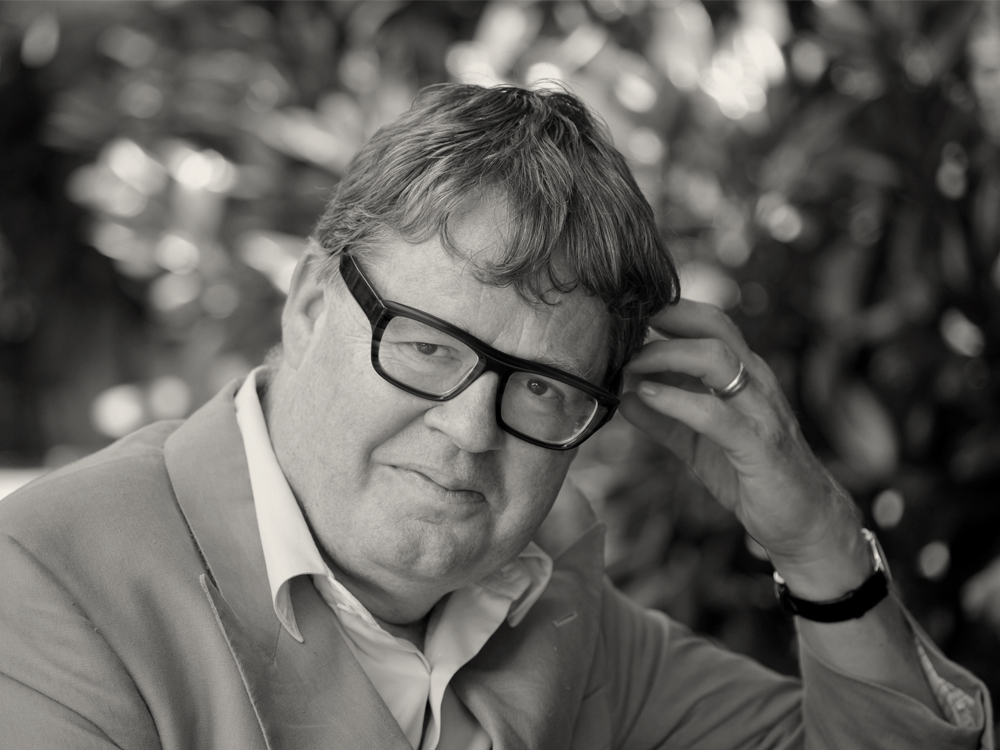 James Runcie is a writer, director and literary curator. He is the author of The Grantchester Mysteries, a Fellow of the Royal Society of Literature, Visiting Professor at Bath Spa University, and the Commissioning Editor for Arts at BBC Radio 4.
He was born in 1959, educated at Marlborough College, Cambridge University and Bristol Old Vic Theatre School. He was a founder member of The Late Show, and made documentary films for the BBC for fifteen years. He then went freelance to make programmes for Channel 4 and ITV. He was Artistic Director of the Bath Literature Festival from 2010-2013, and Head of Literature at the Southbank Centre in London from 2013-2015.
James Runcie lives in Edinburgh and London.
Sidney Chambers and
The Shadow of Death

(2012)

Sidney Chambers and
The Perils of the Night

(2013)

Sidney Chambers and
The Problem of Evil

(2014)

Sidney Chambers and
The Forgiveness of Sins

(2015)

Sidney Chambers and
The Dangers of Temptation

(2016)

Sidney Chambers and
The Persistence of Love

(2017)
Films (Selected)
Hilary Mantel: A Culture Show Special
J.K. Rowling: A Year in the Life
My Father
The Great Fire
Saturday/Sunday
Heaven
How Buildings Learn
Great Composers: Bach
Shanghai Jim: J.G. Ballard in China
Deafness (with David Wright)
Childhood
Miss Pym's Day Out
Umberto Eco: A Late Show Special
The Most Beautiful Dress in the World
Libretto: The Pilgrim's Progress
Libretto: Into the Light
(both with Harvey Brough)